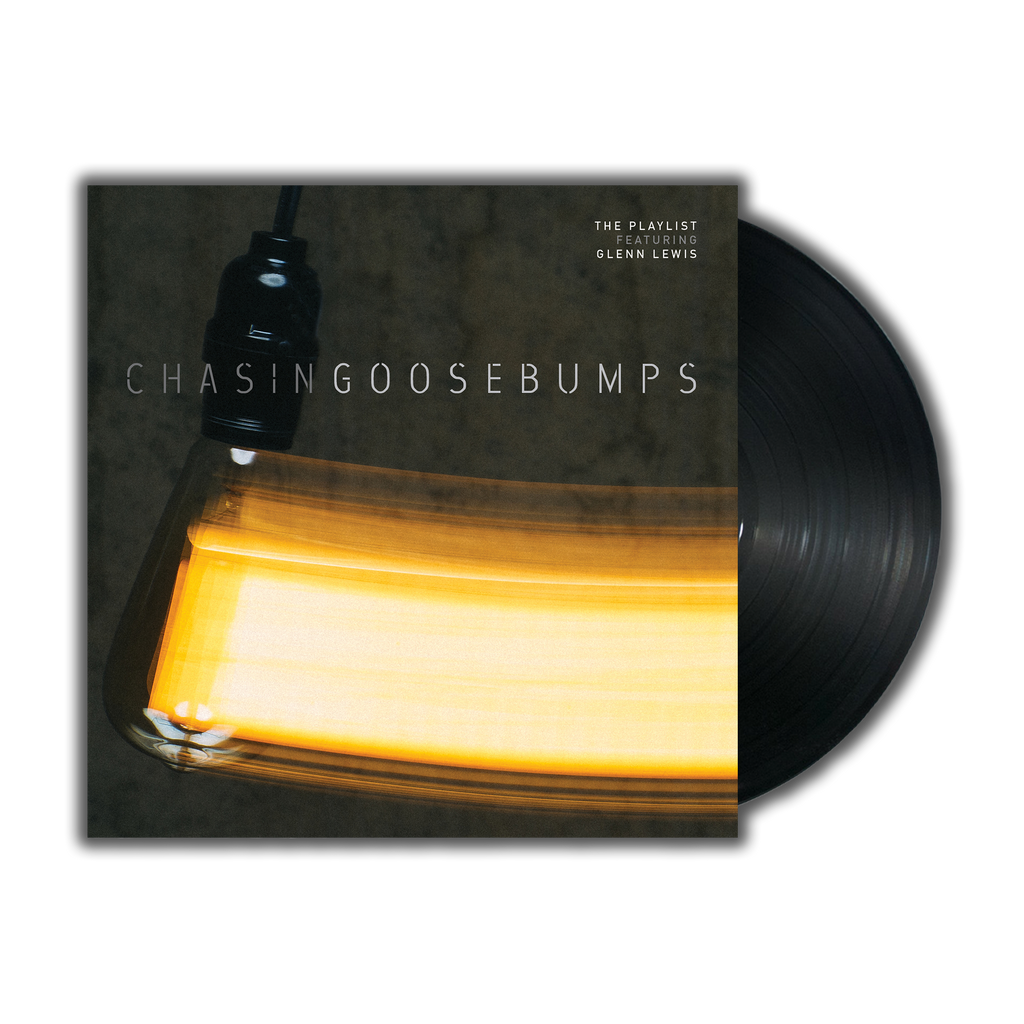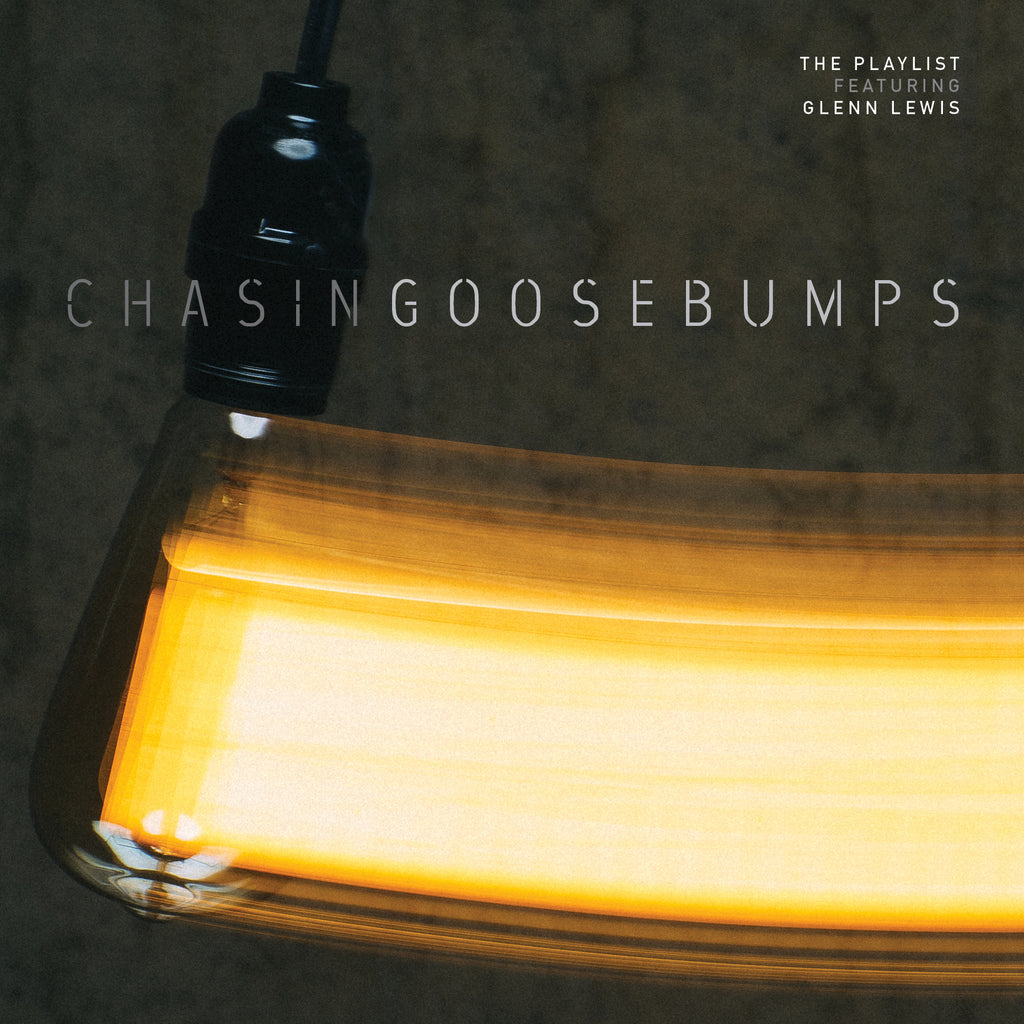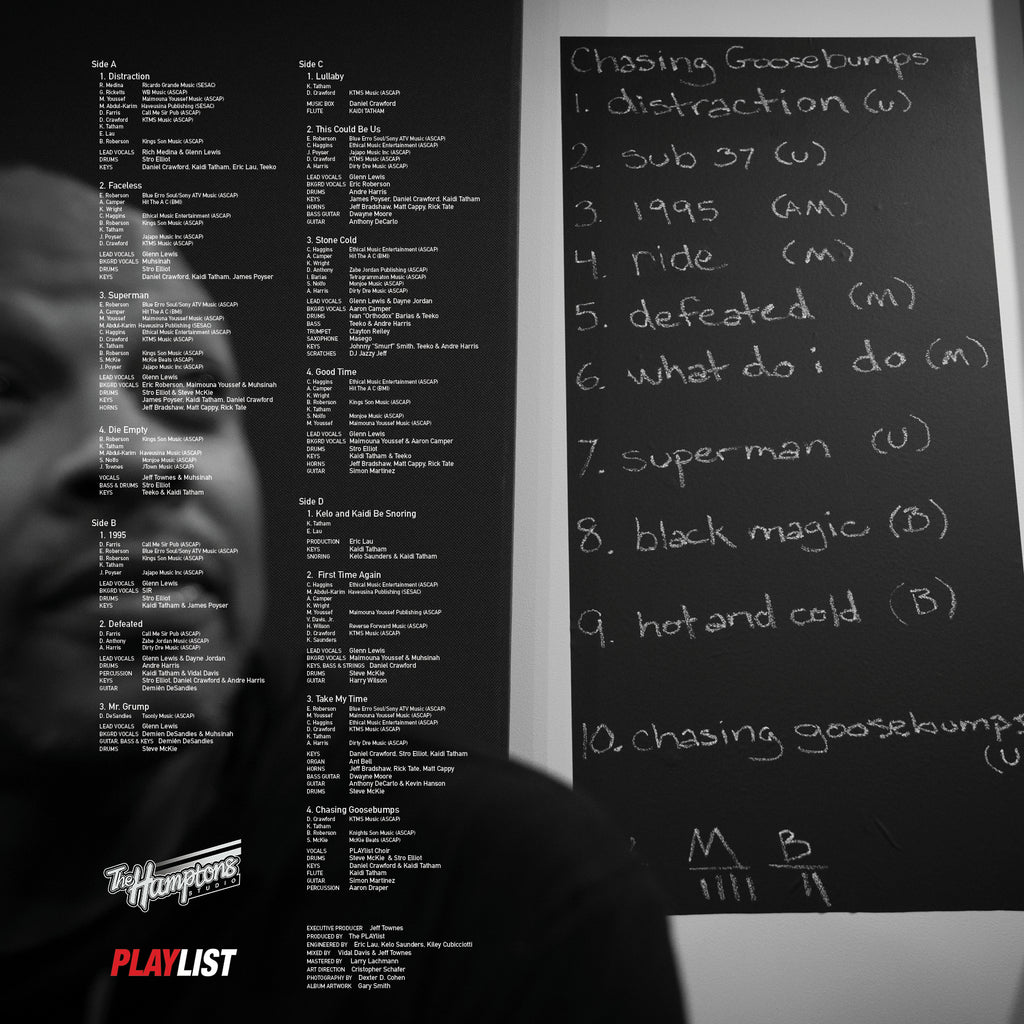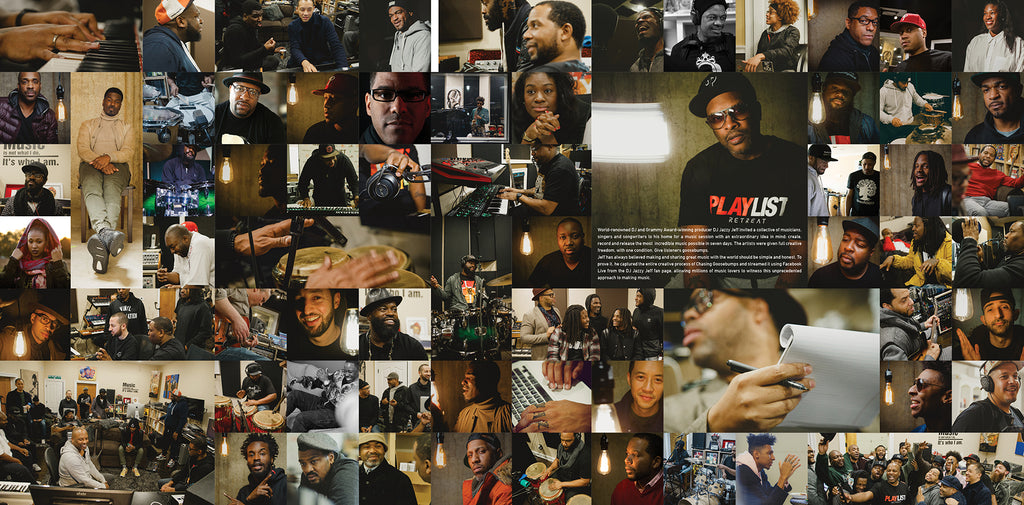 Chasing Goosebumps Double LP
Chasing Goosebumps Double LP
The PLAYLIST featuring Glenn Lewis Chasing Goosebumps Deluxe 12" 2 LP Gatefold / 2LP Vinyl Edition.
World-renowned DJ and Grammy Award-winning producer DJ Jazzy Jeff invited a collective of musicians, singers and songwriters to his home for a music session with an extraordinary idea in mind: Create, record and release the most incredible music possible in seven days. The artists were given full creative freedom, with one condition. Give listeners goosebumps. Jeff has always believed making and sharing great music with the world should be simple and honest. To prove it, he captured the entire creative process of Chasing Goosebumps and streamed it using Facebook Live from the DJ Jazzy Jeff fan page, allowing millions of music lovers to witness this unprecedented approach to making music. Chasing Goosebumps exemplifies the sincerity and soul-bearing emotion that only comes from unhindered creativity. Not genre-specific, the album is an eclectic, yet cohesive, mix of soul, funk, hip-hop, jazz, pop and samba. From the melodies to the lyrics, Chasing Goosebumps is moving and provocative, tackling topics like social injustice, relationships, love and the music industry.
Tracklist: A1. Distraction A2. Faceless A3. Superman A4. Die Empty B1. 1995 B2. Defeated B3. Mr. Grump C1. Lullaby C2. This Could Be Us C3. Stone Cold C4. Good Time D1. Kelo and Kaidi Be Snoring D2. First Time Again D3. Take My Time D4. Chasing Goosebumps
Executive Producer: Jeff Townes
Produced by: The PLAYlist Engineered by: Eric Lau, Kelo Saunders, Kiley Cubicciotti
Mixed by: Vidal Davis & Jeff Townes
Mastered by: Larry Lachmann
Art Direction: Cristopher Schafer
Photography by: Dexter D. Cohen
Album Artwork: Gary Smith
*UPDATED VINYL RETURN POLICY (04/2019): 
All vinyl sales are final: Returns will not be accepted. If you receive a record that appears to have been damaged in shipping, please contact us immediately. Many records come with a slight warps or pressing nuances due to imperfect presses and/or distributor storage and handling. Therefore, our policy is that warped records cannot be returned for any reason. We do, however, reserve the right to have discretion on whether or not we'll issue a replacement for minor issues such as cosmetic creases etc.
NOTE: AUTOGRAPHED AND/OR PERSONALIZED ITEMS ARE FINAL SALE